Amethyst geode with stalactite eyes
Spend

$35.00

to

FREE SHIPPING
Beautiful purple amethyst geode with a very prominent stalactite eyes in a metal stand. The stand has been custom made specifically for this specific premium specimen.

This purple crystal cluster on a stand would be a great addition to a rock lover's collection. The crystal stalactite eyes add to the intrigue of this beauty and really make it into a statement piece.

This is a perfect size and a great piece with some great crystal formations and would make for a great precious stone display in your collection!

See the pix for approximate size info (~7"x 3.5"x2", and weighs almost 2 lbs). Just the right size to be placed in practically any room or office.
View full details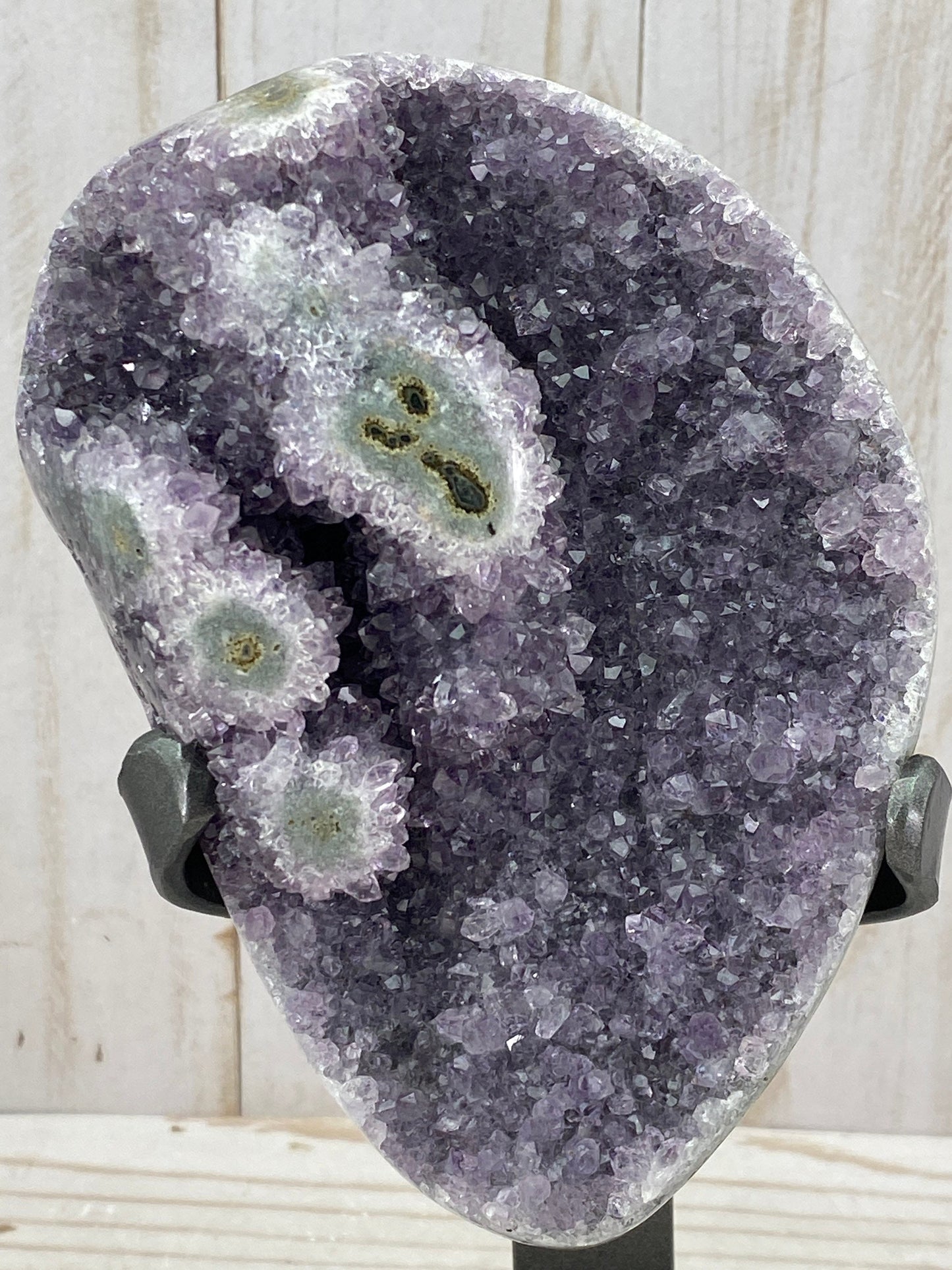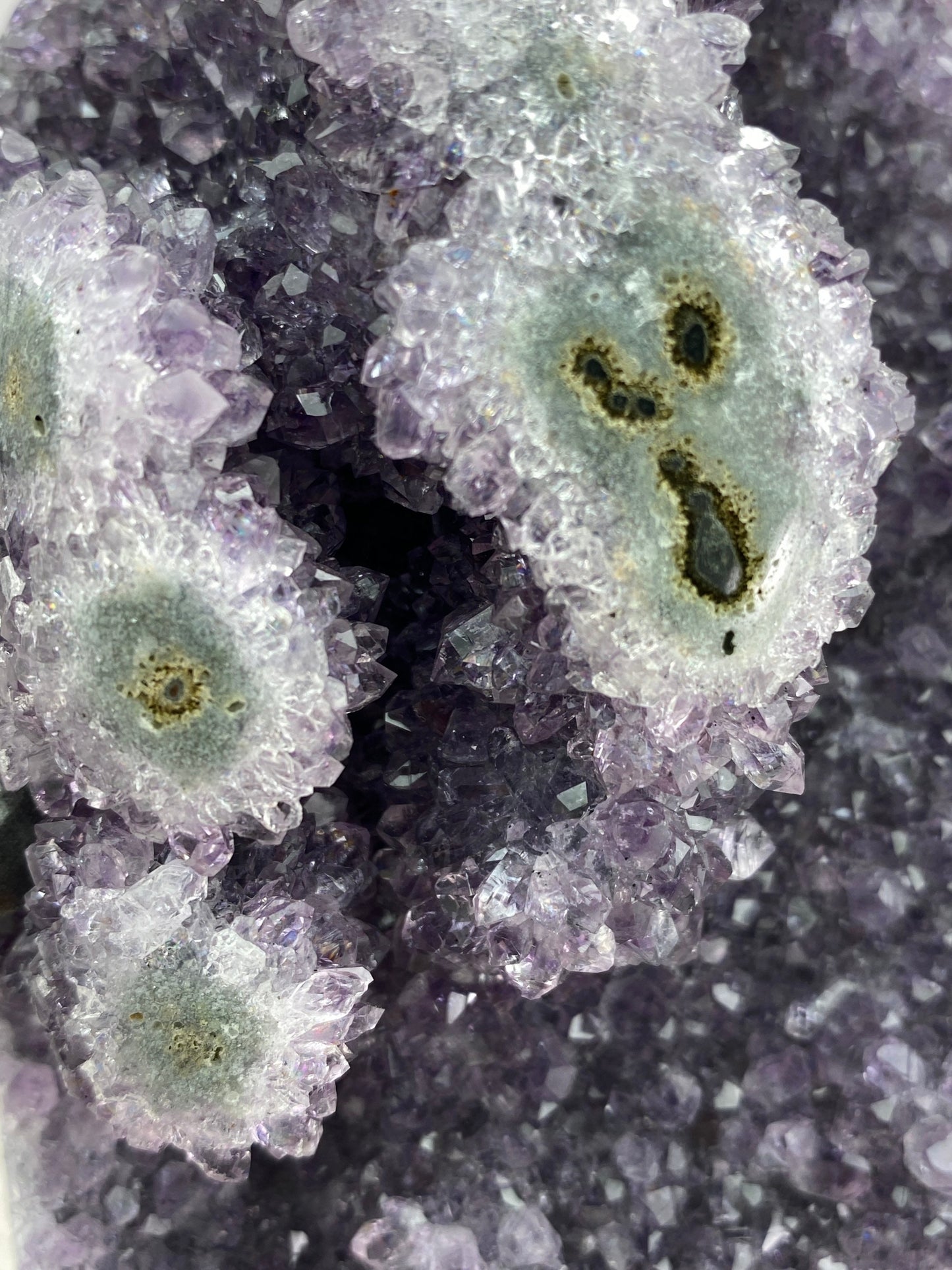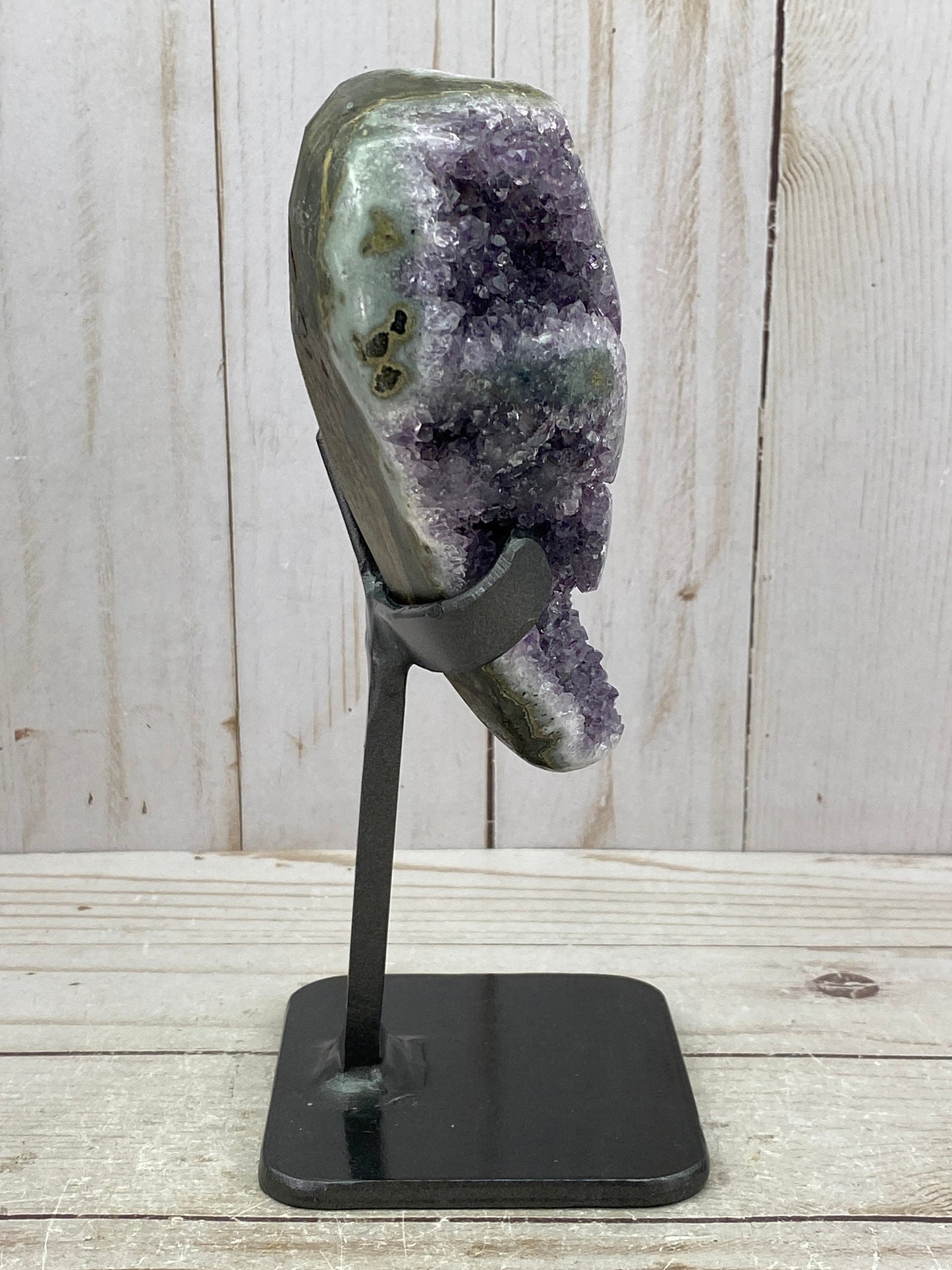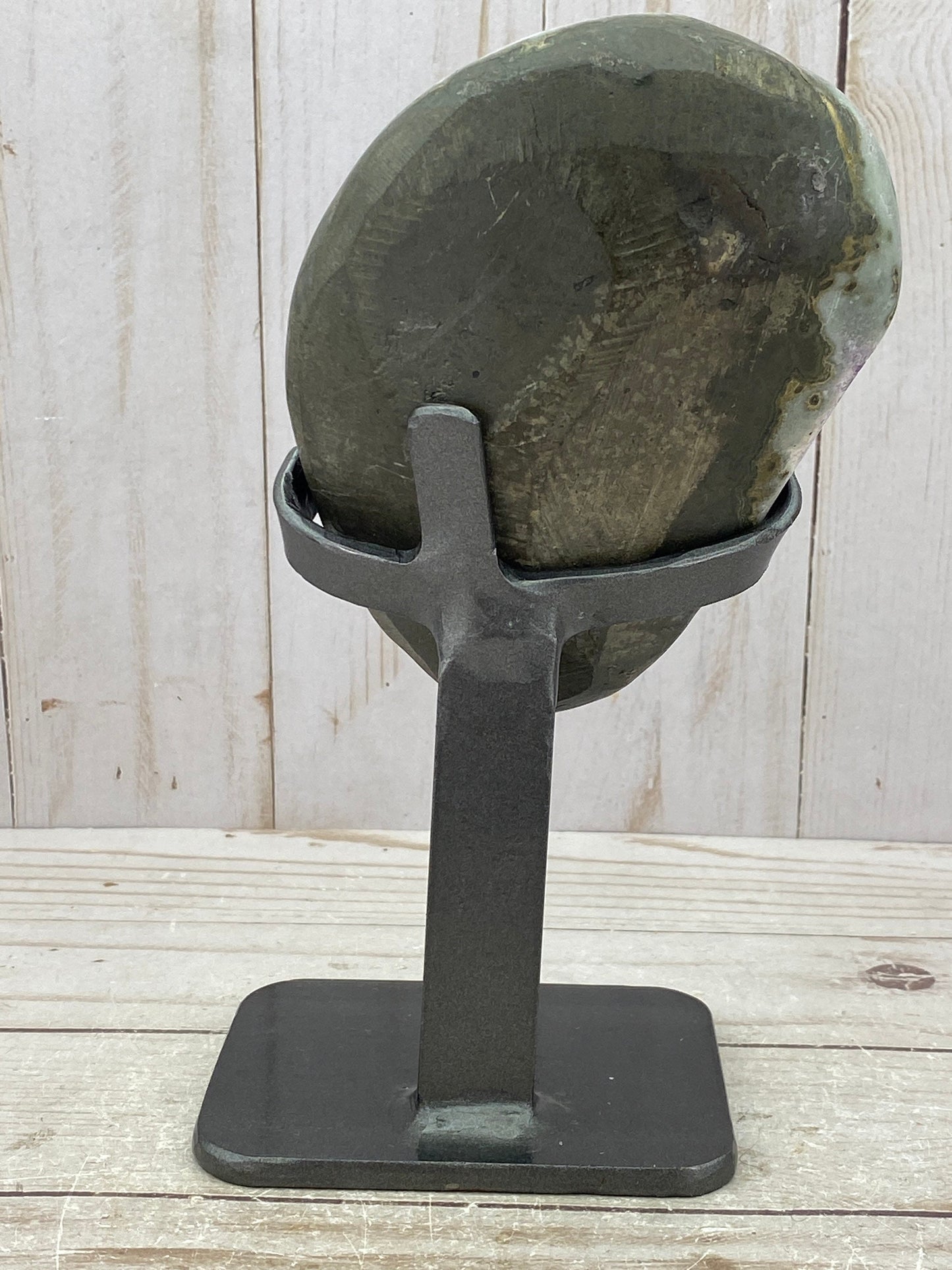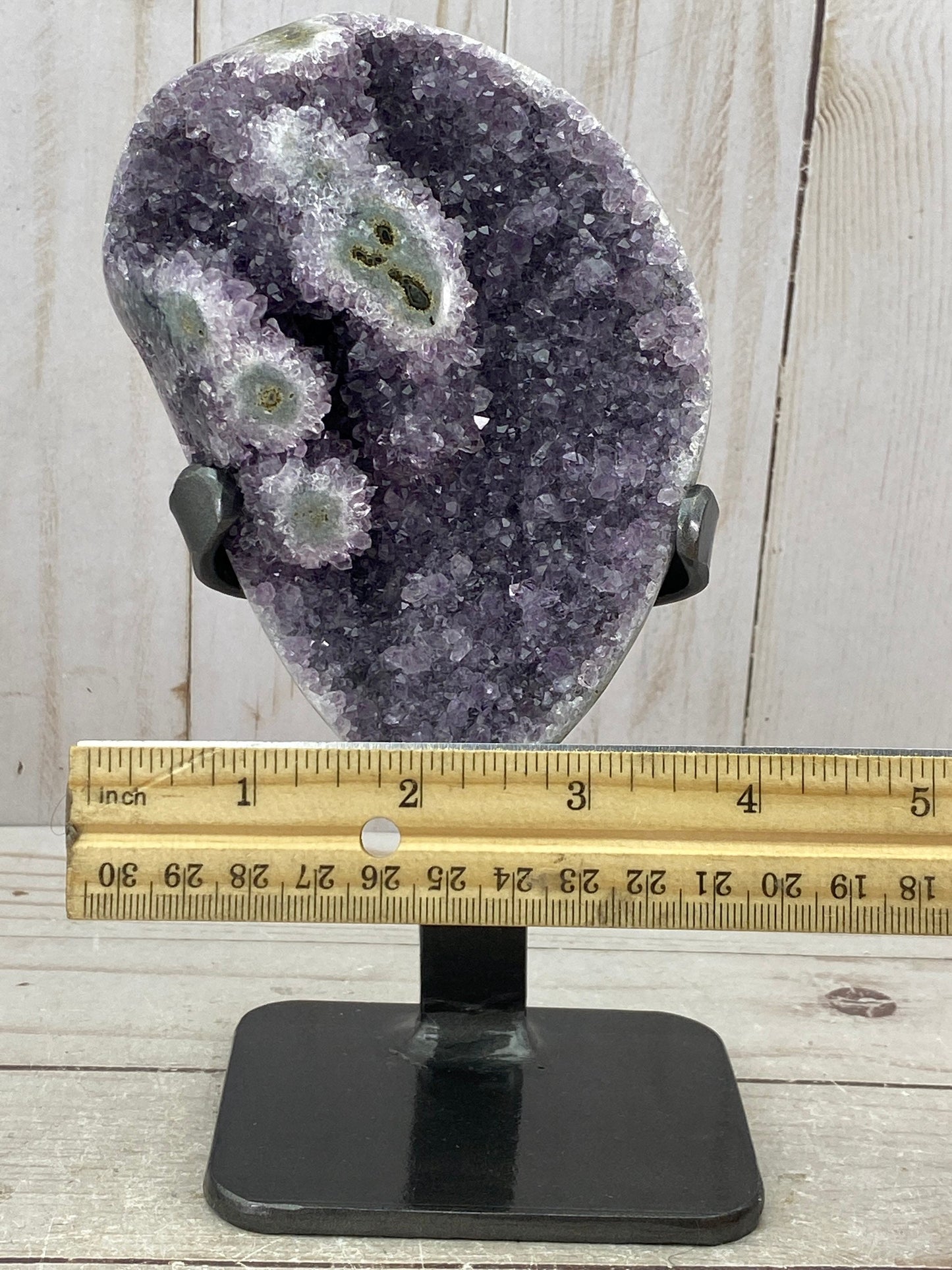 Amethyst geode with stalactite eyes
SUBHEADING
Recently viewed products