News result amethyst geode lamp
In modern times, oil lamps are still used as charming pieces of home decor, often being used as centerpieces on dining tables, mantles or side tables.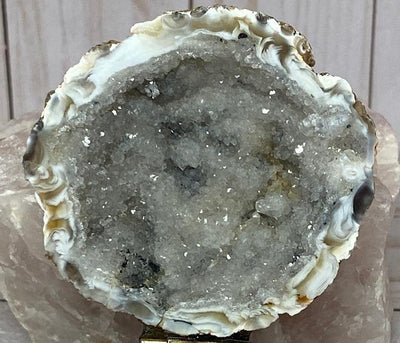 As delicate and dainty geodes are, they are also an important building block for Roccia Roba. The first products we ever created and sold were geode ring boxes often used for engagement or wedding rings. Over time, we have experimented with and have created many products based on these lovely specimens. Check out this post to learn more aobut geodes - how they're formed, where they come from and more.
Amethyst
is a member of the quartz mineral family that is distinguishable by its purple color. Historically, this gemstone was reserved for royalty, but today it is used widely as home and
office décor
and jewelry for everyone. Our Amethyst Geode Lamps are the perfect example; these are made from Uruguayan geodes.